The Promotores Academy was founded in 2009, by a partnership between El Sol Neighborhood Educational Center and the Institute for Community Partnerships at Loma Linda University. The Academy was established to fill the gap in CHW training in our local region and to develop a much-needed workforce that is ideal for linking the community to the social and healthcare systems. Through the training and implementation programs, the Academy provides expertise in research-based, evidence-based curricula, workforce integration capacity building, and support in organizational readiness.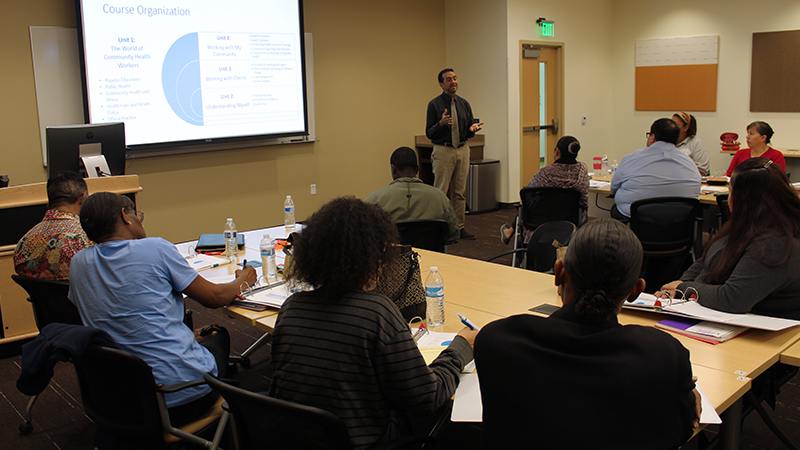 Vision
To be a training home of excellence for Community Health Workers/Promotores.
Mission
To strengthen the workforce capacity of Community Health Workers who promote health equity and well-being in communities.
Values
Wholeness, Excellence, Compassion, Awareness, Respect, Empowerment (WE CARE).