The Promotores Academy was founded in 2009, by a partnership between El Sol Neighborhood Educational Center and the Institute for Community Partnerships at Loma Linda University. The Academy was established to fill the gap in CHW training in our local region and to develop a much-needed workforce that is ideal for linking the community to the social and healthcare systems. Through the training and implementation programs, the Academy provides expertise in research-based, evidence-based curricula, workforce integration capacity building, and support in organizational readiness.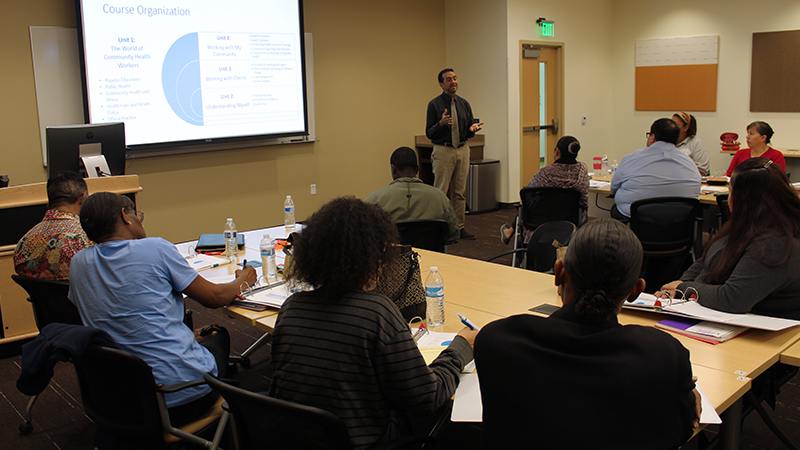 Vision
Enrich the training of promotores/community health workers and foster capacity building among diverse cultures and populations.
Mission
Strengthen the capacity of promotores/community health workers to eliminate health disparities and achieve the well-being and self-sufficiency of communities.
Academy Objectives
Provide a systematic mechanism of education.
Assist each student to build essential skills unique to the community health worker.
Enhance leadership of community health workers as agents of change in communities.
Enhance the effectiveness of health promotion and social services.
Offer specialty areas to address social determinants of health and promote health prevention.
All training programs provide additional "value added" trainings to support the Academy's Basic Core Competencies to help students
Build communication skills: listening, reading, speaking, and writing.
Build interpersonal skills: teams building and leadership.
Apply problem solving skills.
Apply critical thinking skills.